<![CDATA[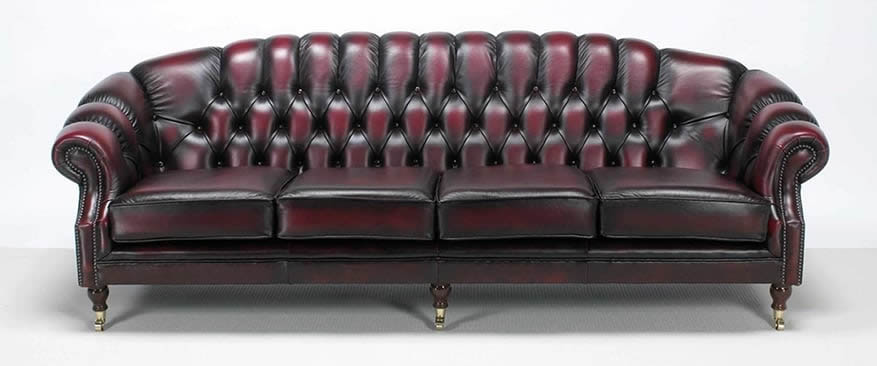 When you think about a sofa what comes to mind? It's an interesting question. You will immediately think about the style, perhaps the colour or the materials it's made of. You'll probably be thinking of a vivid image. Chances are you are thinking about your sofa. Let's rephrase that. What is it you want from a sofa? Now that's a different proposition. You probably want something overflowing with homely comfort. Somewhere you can kick off your shoes and lounge luxuriantly in front of the TV when you come in from a hard day at work. In this instance, it's all about your feelings and a large sofa, yielding and welcoming is what your heart desires. Pity then that in many modern dwellings, space is so limited you probably assume you don't have room for a large sofa. Follow these tips and you will find most living rooms, with a little thought, can accommodate a large, indulgent sofa. So why deprive yourself?
Use all your space
A large sofa will use a lot of space, no surprises there. But if you trim back your other pieces of furniture then you're less likely to swamp the room. Don't forget, a large sofa will seat lots of people so there's really no need for other types of seating.
Think neat!
Choosing the right style of sofa is important. You can have quite a large piece in even the smallest of rooms if you choose a neat style with a low back, unobtrusive arms and a shallow seat that does not jut strongly into the room. Just a minute, we pretty much just described a Chesterfield sofa. Funny that!
Become multifunctional
Getting a large sofa that does more than the sum of its parts is a great idea. A sofa bed for example is just as comfortable as its bed-less sibling but also offers guests brilliant overnight accommodation. You could even unfurl it yourself if you're feeling especially relaxed. Just ensure your room can manage the fully extended version. This is a large sofa idea that will add bags of extra value to your life.
Everything in its place
Often storage will shrink even the largest room. For modest spaces, too much stowage is an absolute killer. Try to limit the storage just to one area such as shelves in a corner or under a window seat. That way your large sofa isn't fighting for space and the room still feels useable. [caption id="attachment_6372" align="alignnone" width="877"]

Six seater Chesterfield sofa finished in Shelly Sage leather.[/caption]
Avoid the wall
Every instinct we have says put furniture against a wall. Fight that urge! Placing a large sofa more centrally in the room can work wonders and, despite your reservations, you may find even in a modest room, it looks fabulous. It won't work in all cases but do try it, you may be surprised.
Sit in the corner!
A corner sofa is a great way to fit a lot of seating into a small space and can be designed in any number of configurations. Read our "
Buyers Guide to Chesterfield Corner Sofas
" to see how you can get a large amount of sofa into a room just by using the corner areas as efficiently as possible.
Camouflage
Often it's about the colour you choose for a sofa. A large sofa in a dark material placed in a bright room will sit there menacingly saying 'are you looking at me?' Choosing a sofa in a lighter shade, so it blends with the room, will visually minimise its bulk allowing the room to accommodate it more readily for you to enjoy its many benefits.
Go on. Go large!
Perhaps after reading our guide you have made a decision. It may be a small room but, by jingo, you're having a large sofa! Hooray, we say. Go for it. And, if you want that large sofa to be of the
Chesterfield variety
, give us a call and well help you find the right one for you.]]>
---