<![CDATA[The Chesterfield sofa has for centuries been the most traditional piece of British furniture. It is personally a favourite of mine. Evolving through the times into a timeless classic. The chesterfield sofa is deemed to be a piece of furniture that would last a lifetime, they exudes sophistication, wisdom, and comfort all at the same time. Have you have ever wondered just how these pieces are made – and why they last for so many decades – Imagine the stories that an old Chesterfields sofa could depict? From its construction right through its lifetime. There are several Chesterfield sofas in homes across the country and continents. Appearing in stately homes to funky studio apartments looking out over the cities, soaking up energies and images, each one with a unique story hidden in its soul, that we can only ever envisage. We usually associate the Chesterfield sofa with traditional times and even being more of a masculine sofa, robust, hard-wearing and solid. The typical cover has always been 100% leather and it could usually be found in living rooms, home libraries, and even a "cigar lounge". Times definitely have changed. There are updated versions of this sofa and we can offer a bespoke Chesterfield Sofa in an array of colours and fabrics from leather to our "Fun Fur" range! I personally absolutely love these. It's being mixed in with contemporary styled rooms and it's also keeping up with bright colour schemes that are trending. But lets take a look into how they evolved…. lets imagine the birth of a new sofa the step-by-step, handmade process that goes into each creation. Here at the Chesterfield Sofa Company we are experts in the manufacturing and supplying traditional leather and personalised Chesterfield sofas, settees and chairs in the North West.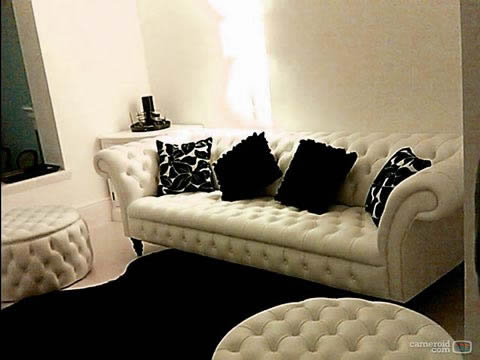 All our Chesterfield sofas, settees and chairs are hand-built by our craftsmen in our Lancashire workshop, using only the finest quality leathers, woods and fabrics. Any of our Chesterfield sofas, settees and chairs can be custom made to suit your particular requirements, we can work with you to discuss you needs and express you personality through your Chesterfield.. We can make your furniture smaller, larger, taller or deeper to suit both your pocket and your living space.
How do we do this?
Every chesterfield starts out as a sketch, shared discussed and planned.
Choose you fabric or leather. Our leathers/fabrics are high quality to create the wonderful display of options presented in our range.
The frames are manufactured in the warehouse from sustainable finest superior wood and individually placed serpentine springs. This ensures your sofa has the solid structure for you to appreciate your sofa for years to come.
The padding in layered onto the frame , all of our foam and fibre filling comply with current UK fire regulations and our manufacturing construction is sufficient to surpass both domestic and contract standard. This technology provides a new dimension in high quality seat cushions designed specifically for today's lifestyle.
The fabric or leather is then crafted on to the padding with feature stitching details that perfectly compliments the design of our sofas, however over the years we have been asked for differing stitching finishes or piping. Here at the Chesterfield Sofa Company unlike many other manufactures we actually offer our customers the luxury of bespoke tailoring with the selection of cushion finishing.
Piping is applied, historically reserved for use with fabric sofas and chairs, but equally stunning when combined with some of our traditional leather models.
If your design is a studded design ,hand studs or stud nails are individually fitted to your chosen Chesterfield designs.
We will then deliver your Chesterfield to you. Read some of our testimonials form happy customers from around the globe.
]]>
---