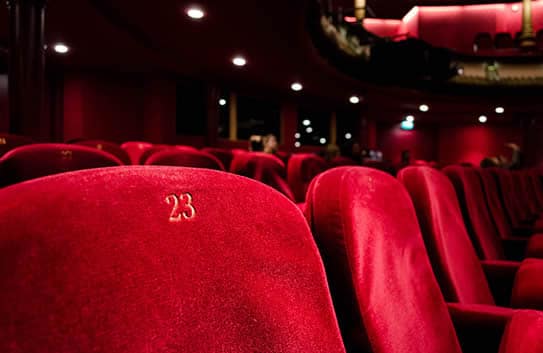 Few textiles ooze taste, quality and distinction like velvet. Silk maybe, but that you wouldn't want a sofa made from such a fragile if beautiful, material. There's leather of course, but you don't need us to tell you how fabulous that is when used as upholstery. Check out some of our previous blogs for lots more info on that subject.
In this blog, we're talking about velvet, one of the most regal and sumptuous products available. Fabric that's been made into up-market clothes, curtains and furniture since the fourteenth century. It's a product so distinctive, so soft and luxurious that it can't be mistaken for anything else. A shimmering, tactile cloth that is classic and sophisticated.
Today, velvet is more relevant than ever. Gone are the days when it was only used for bottle green curtains, blood red cinema seats or a midnight black evening dress. With modern versions of this timeless fabric, you can have it in your home in any colour you want.
And best of all, you can have a velvet Chesterfield sofa. You'll be delighted how the trademark recessed buttons and scrolled arms look when dressed in velvet. This wonderful covering helps the light pick out every sublime detail of this timeless furniture. How good is that?
Just feast your eyes on the rainbow of velvets from our Reno FR Velvets and Zurich Velvets. Our colour range is light years away from the musty reputation that velvet has acquired. So, to help you choose a velvet sofa for your home, here's our rundown of the bang up to date ways you too can have some fabulous velvet Chesterfield furniture.
All our Chesterfield sofas are available in velvets.
Cool Greys
Grey velvet is anything but staid. With its metallic shine, a grey velvet sofa that will reflect the light sublimely changing in character as the day advances. From ash to charcoal, grey adds both weight and elegance. Contrast with soft furnishings in terracotta, orange and a touch of deep black. Grey is the perfect option for those who want to make a statement. But in a quieter voice.
Plum Crazy
Plum enhances a velvet sofa like an avocado suits toast. Part traditional but also very on trend. Match with warm yellow cushions, gold accessories and deep rich blues to create the perfect blend of old and new. This scheme will relax you at any time of the day as you nestle cosily to enjoy a lazy evening cuddling with a loved one.
True Blue
A Chesterfield sofa looks terrific dressed in blue velvet. Whatever part of the blue palette you chose, it won't disappoint. In a light pastel, teal or even a deep navy, blue velvet wows. Contrast with plain white walls and painted or bleached floorboards and you'll have an ice-cool room that will tingle your senses and enliven your spirits.
All our Chesterfield sofas are available in velvets.
Refreshing Green
A green velvet sofa channels calm and relaxation. It looks great on a small two-seater in the bedroom. A room where relaxation and meditation herald the end of a busy day. Harmonise green with bedding in earthy tones of taupe and brown and accessories in natural wood, wicker and sisal. Create a cosy space in which to fall into the arms of a deep sleep to dream about your new velvet sofa.
Hot, Hot, Hot
Right, it's time to get funky. So far, our velvet Chesterfield sofas have been a little on the conservative side. If that's your thing, great! However, for the extroverts out there we can turn up the wattage. How about a velvet sofa in vibrant pink, a luminescent blue or a hot and vibrant orange? A perfect match to your outgoing personality. Sounds good, yes?
It's a velvet sofa triumphantly marching into the 21st Century. In all its vivid, celebratory glory. What are you waiting for? Get one on order today. Soon you'll be enjoying the gasps of visitors when they see it for the first time.
The Velvet Revolution
We hope you're inspired to treat yourself to a velvet sofa. You won't regret this investment. Imagine every time you settle down to watch TV you'll be sitting in the lap of luxury enjoying the irrational high that only the sensation of velvet can give. Perfect!
Call us today on 0800 035 9889 and request a swatch so you can get just the right colour for your sofa. You can also find out how we can make you a gorgeous sofa or indeed any of our Chesterfield range in fabulous velvet.
You can be sure it'll be a piece of handmade Chesterfield luxury that you'll love and will love you back for years to come.
---