<![CDATA[Let's start by saying you have made the right choice. Choosing a Chesterfield sofa shows you are a person with an eye for classic style and have impeccable taste. From here on all you need to do is sort out the finer details safe in the knowledge that whichever way you choose to go you're going to own a stunning Chesterfield sofa. Well done you! All you have to do now is pick the sofa covering that works best for you. Should you buy a leather Chesterfield sofa or a fabric Chesterfield sofa? Let's outline the options to help you make the best choice: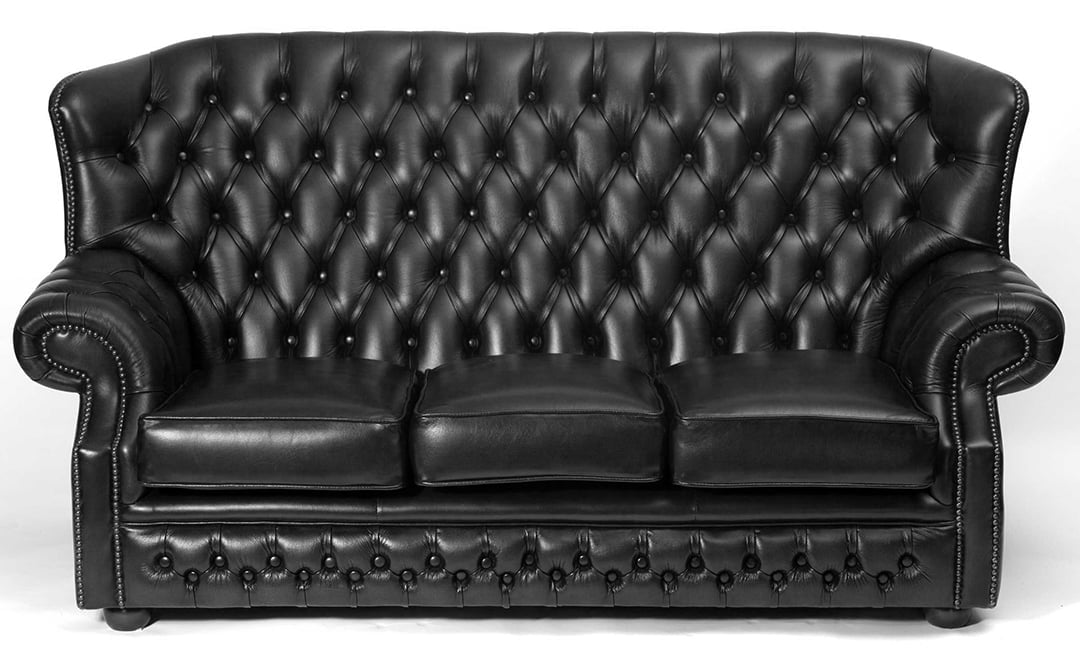 A Leather Chesterfield sofa
Quite simply this is the classic look. Ask anyone to
imagine a leather Chesterfield
and he or she will almost certainly picture a fine leather piece sitting imposingly in a regal setting such as a gentleman's club, an imposing stately home or an upmarket bar. If that's the look you want for your home then you're done. Choose the leather colour for Chesterfield sofa, make your order and look forward to the delivery date. You can be sure your leather sofa will soon be a faithful friend, always comfortable in a prim English kind of way: sometimes cool, often warm but always dependable. It'll be easy to clean and resistant to stains and will always forgive the little spills and accidents that can happen during carefree home life. However, perhaps keep the hounds at ground level to avoid scratches. As the years go by your Chesterfield will age beautifully as it takes on the character and patina that only aged leather has. Better still it will soon soften to your unique shape after many happy hours spent together.
A Fabric Chesterfield Sofa
Perhaps, after some thought, you prefer something more a touch more modern. That's OK. We all have different tastes and although tradition has its place, some may want a sofa that's a little softer. Something less formal. In this case, a fabric sofa is the way to go. You get all
the great looks of a classic Chesterfield but with a modern spin
. Many find fabric is more comfortable, less prone to being too hot or cold and easier on the wallet. All these things are arguably true and there is the bonus that with modern fabrics care is easy too. Stain resistant coatings make all but the most dramatic of spillages a minor inconvenience. Fabric is a very versatile choice. You can have a velvet Chesterfield sofa, a hardwearing chenille or even faux fur. All will look fantastic on the classic Chesterfield sofa design and with so much to choose from you'll be able to put your own unique design ideas into practice. The decision is yours and with a whole host of colours available, it's certain that we can make a fabric Chesterfield that will suit virtually any home décor theme.
So what is your choice?
Whether you choose a leather sofa or a fabric sofa
you know you are getting a timeless design made to your taste that will look great from the moment it arrives and for years to come. If you're still struggling to make a choice here's an idea: why not have one of each. Who says you have to have matching furniture to make your home look brilliant?]]>
---