<![CDATA[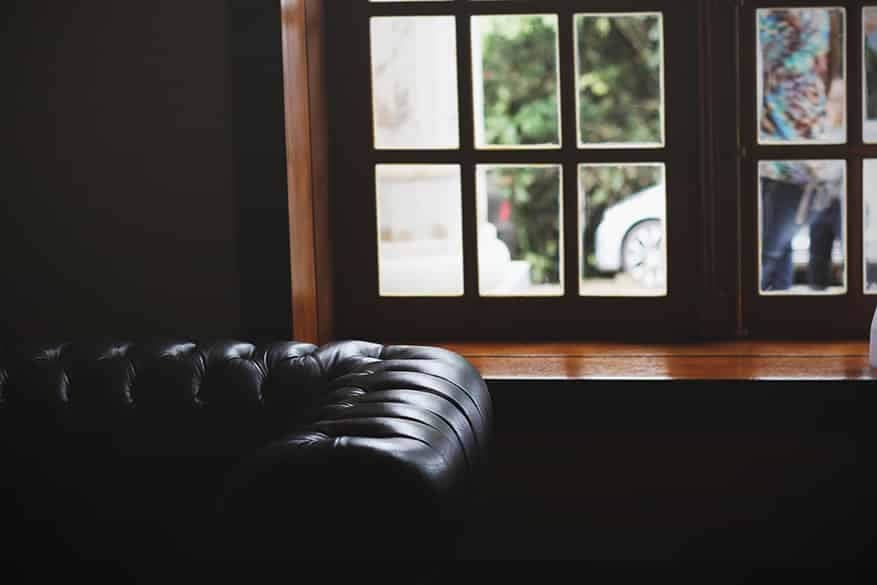 There's been a lot of talk of late about this thing called 'fake news'. Apparently, some of the news you read is not real, and some of the information you see that seems fake, may actually be real depending on who's saying it. But nobody's really sure. It's all rather confusing, and a bit worrying so let's leave all that to the politicians and help you work out something we do know about. How to sort the real from the fake in the world of fine leather. Just look at how many furniture adverts claim their sofas are made of real leather. Just like fake news, when you look below the surface you find they're anything but, leaving you with an inferior product and a sofa that just won't last. So, here's our guide to help you weed out the genuine article from the rank imposter. Ensuring you get a real leather sofa that will serve you much better than the media. Look at us being topical and all!
You get what you pay for…
It's an old adage but very apt. Quality does not come cheap. If you want a genuine,
real leather sofa
then do not expect to pay buttons. Leather processing is highly intensive and undertaken by time-served crafts people. You should be able to feel and see this in the finished sofa. Looking at the price tag offers a big clue as to quality. Real leather is always good value but it is rarely dirt-cheap.
Check the label
When you buy a pair of jeans you always check the label only if it's to confirm they are your size. The same goes for real leather. Reputable sellers will be proud of what they're offering and happily provide a label telling you what the sofa is made from. Look for words like: nubuck, antique, rub off, saddle, soft-grain, suede, aniline, and full grain. These are reassuring words. These indicate there's a good chance the piece you're considering is made from genuine, real leather.
Trust your eyes (and instincts)
Real leather is hard to fake but many have tried. It's because, as a natural product, no two hides are similar. Leather, processed with skill and care will still bear the
tell-tale hallmarks
of this lovely material. You should not perceive evidence of scars, stretch lines and insect bites as imperfections but as your guarantee of quality. When it's made with real leather, you are buying a sofa that is utterly unique. A decisive test to be truly sure is to inspect the inner layer of a cushion. Real leather should have a suede-like backing. If it's fabric or a synthetic material, walk away,
It's uniquely tactile
Real leather has a feel like no other material. It's neither rough nor totally smooth. It's cool but surprisingly warm to the touch. It yields easily but has an assured toughness about it. When you sit on a real leather sofa you feel comfortable but also supported. You can think of it like a best mate. There to help you fend off bullies and give you a reassuring punch on the shoulder to let you know they have your back.
It's unique to the nose
Nothing smells like real leather. Nothing. It has a distinctive aroma that belies its natural origins and the hours of work put in to make it top quality. It has a pleasant but complex perfume with an appealing, sophisticated character. You'd happily dab a little behind your ear before a night out. If you're getting any kind of chemical or synthetic smell then investigate further. Trust your nose!
Real leather is worth the effort
Have a look at
our guide to buying a real leather sofa
for more information. At the Chesterfield Sofa Company we pride ourselves on the quality of leather we use for each and every piece we produce. Therefore, when you buy one of our real leather sofas you can be certain that is just what it is. And, may we add, that's not fake news, it's the real thing. Guaranteed.]]>
---